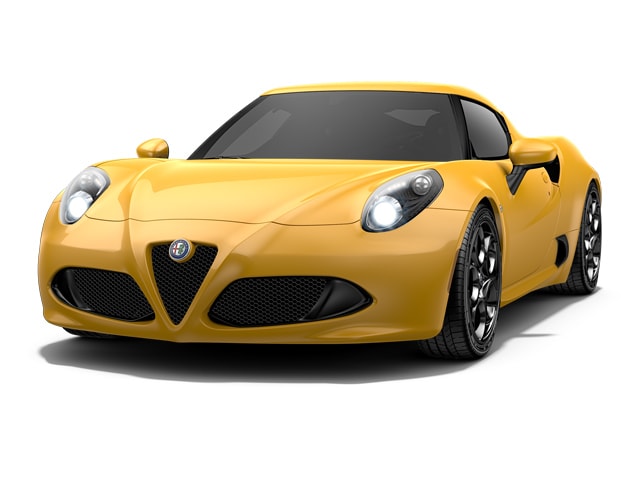 The Alfa Romeo is more than just a car. It is a statement, a piece of art and an experience. Once you've owned one, there will be no matching the quality and performance you will come to expect. Since 1910, Alfa has been building vehicles to inspire a love of driving and blending the lines between vehicle and art. The Alfa Romeo Dealer Near Haverford, PA, is a dealership belonging to an organization that also has a long history of ensuring happy customers in the automotive industry. Thompson Alfa Romeo welcome you to start your Alfa journey with them.
Alfa Romeo 4C Coupe Near Haverford, PA
Imagine anticipating the pull of the corner as you downshift, turn in and then aggressively power out. Hearing the sharp turbocharged engine responding to every touch of the accelerator and feeling the premium braking taking authority over the wheels. You don't have to imagine in the Alfa Romeo 4C Near Haverford, PA. This vehicle is available to be driven home by you and then wherever you like. This is a sports car like no other. Built in Italy with the benefits of 100 years of history and ready to purchase from Thompson Alfa Romeo.
Alfa Romeo Giulia Near Haverford, PA
Performance doesn't come more beautiful than the Alfa Romeo Giulia near Haverford, PA. Don't be fooled by the smooth, alluring lines of the Giulia, this vehicle is more than just a pretty face. Perfect weight distribution allows the rear wheel drive setup to push this vehicle to its limits and give an exhilarating driving experience. Built with high strength composite materials, this is a modern sports sedan built on a history of racing performance. Take your test drive at Thompson Alfa Romeo and become a part of the living history of Alfa.